Planned Growth is here to service your digital marketing needs! We are also your Advanced Zoho Partner, expertly assisting you in managing your customer base and organizing your customer data. Zoho gives you the tools & data that you need, at your fingertips, to grow your business. Our goal is to provide results-oriented internet marketing services and website development that helps you to grow, as a company. We have been helping businesses, just like yours, meet and exceed their marketing goals for the past 10 years. Our experience benefits your business, and we'd love the opportunity to discuss how we can help your business grow.
You need a Digital Marketing firm that can help you bring your vision to life. Our digital marketing and design skills help us to create a web experience that is well planned, with your end goal in mind. We understand what it takes to get visitors to take action and we'll use that knowledge when shaping your web presence. We have social media experts on our team that are ready to help you take advantage of those avenues and grow your following. As an Advanced Zoho Partner, we add another layer to our marketing capabilities, leveraging and organizing your customer data so that you know exactly who your customers are and what they want.
With you, we will develop a marketing plan that marries thoughtful website development, expert social media management, Zoho's powerful suite of tools, and our in depth search engine research, together, offering you an unparalleled digital marketing experience and potential for unparalleled planned growth.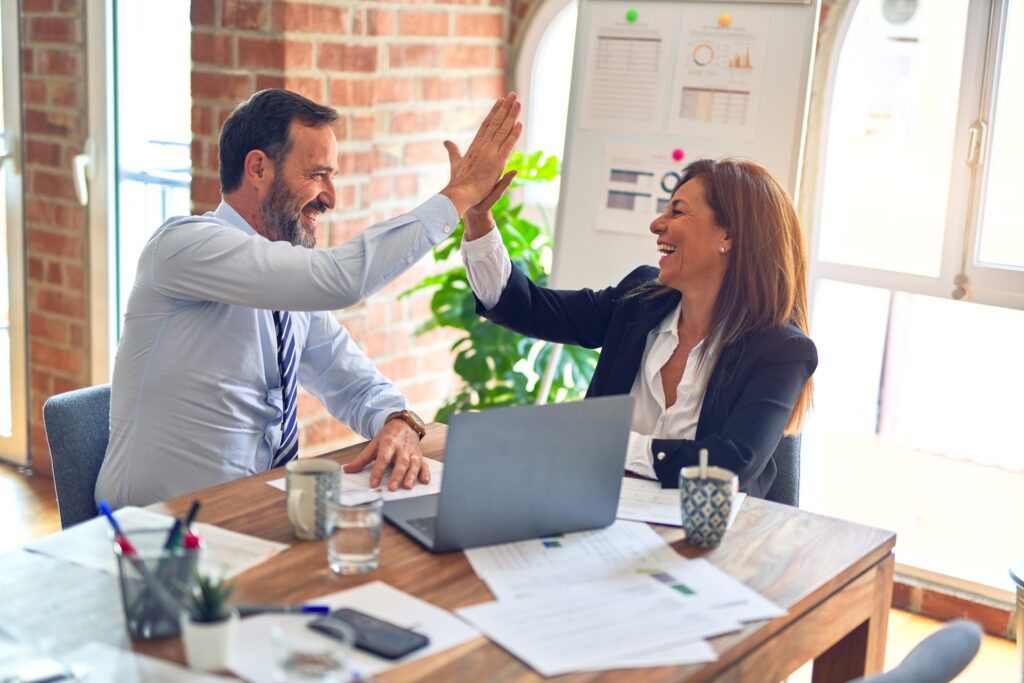 Take a look at some of our Digital Marketing Reviews and contact us to discuss what we can do for your business!
Local Reviews
Planned Growth
Rated
4.9
out of 5 stars based on
30
customer reviews
Our Reviews by City
---
Outstanding service support and vision from Brendan and his team
Jet- corporate housing pros inc

-

Cape Coral

,

FL



Brendan was so easy to work with. He is a true visionary who executes your project in a spectacular fashion. Thank you Brendan and Planned Growth.
---
Attentive and talented team
David

-

Davie

,

FL

33328



The whole team at Planned Growth is a pleasure to work with. Very responsive and always willing to go the extra mile to ensure that the customer is happy.
---
Great service
Edan

-

Boston

,

MA

02116



Love the team at Planned Growth. They have successfully built our new site and integrated our business operations with ZOHOONE. Thye are great to work with.
---
Such a good demo!
Kim

-

Kansas City

,

MO



I had Nathaniel and he was so good at taking time with an older individual. Trust me, the basics bog me down. I will be doing a trial and most likely buying. ZoHo's pricing is the best out there for the recruiting database and needs!
---
Great service.
Chris

-

Remlap

,

AL

35133



Nate is patient and a great communicator who has a sense of humor which I appreciate.
---
Great Customer Service
Sophia

-

Allentown

,

PA



Nate is awesome! He is always patient with us and never hesitates to thoroughly explain anything we don't understand. His customer service skills are well above satisfactory!
---
COO
Chris

-

Deerfield Beach

,

FL

33442



Nate and his team did an amazing job! We saved around 60 hours a month of labor and over $10,000 a year in software costs by using Zoho.
---
Amazing Service
Jessica

-

Delray Beach

,

FL

33446



Brenden and his team at PG are the best. Incredibly helpful and super informative!
---
Brenden's the best!!
Deborah

-

Fort Lauderdale

,

FL

33316



I've been working with Brenden as my Project Manager since April 2019. He keeps my website, social media and promotions on track. He thinks on his feet and makes you feel like you're the only client. Very dedicated service. I highly recommend Planned Growth and Brenden Hojara! Two thumbs up! Five stars!
---
These guys are awesome!!!!
Deborah

-

Fort Lauderdale

,

FL

33316



I have used Planned Growth to build my website and they did a beautiful job. Communication is easy and tasks get done in a timely manner. I've even had a few rushes that they made happen! They are now assisting me with all my social media marketing needs - which are substantial. My business could not grow the way it is without their skills and support. I highly recommend their services to anyone serious about growing their business!
---
Excellent
Dining

-

Boca Raton

,

FL

33431



Great work excellent
---
Efficient monthly report; very productive
Marlies

-

Davie

,

FL

33328



---
Redesign our website
Sheryll

-

Lighthouse Point

,

FL

33064



We had a good conversation with Brandon, and is looking forward to see his creativity.
---
Amazing service
Natalie

-

Deerfield Beach

,

FL

33442



---
On point
Todd

-

Fort Lauderdale

,

FL

33309



Getting it done
---
Great Visit
Jenny

-

Opa-locka

,

FL

33054



Awesome lunch meeting with Brendan. So glad he came out. We worked on new ideas for time management moving forward. Also, we expressed the great work done by Mindy since we have been working with Planned Growth.
---
Great working with Brenden!
Katie

-

West Palm Beach

,

FL

33413



---
Great Customer Service
Kelly

-

Deerfield Beach

,

FL

33442



Brenden is great and seem to really be working for us. I have nothing to compare as far as pricing since this is the only company we have ever used for our marketing. That is why the 3 stars for pricing.
---
Great service.
Kali

-

Fort Lauderdale

,

FL

33332



Brenden always has great insight and ideas on how to further promote our brand.
---
Awesome
Christine

-

Fort Lauderdale

,

FL

33305



Personal service is outstanding
---
Brenden H.
Designed and Developed a brand new WordPress company website. Customized with graphics, optimized for search engines with SEO.
Brenden H.
Installed solar panels.
Near

NW 125th Terrace,

Sunrise

,

FL

33323
Planned G.
Installed Solar Panels on a residential home.
Near

Fort Lauderdale

,

FL

33323
Planned G.
Amazing customer service!
Near

SW 12th Ave,

Deerfield Beach

,

FL

33442
Planned G.
digital marketing
Near

Fort Lauderdale

,

FL

33323
Planned G.
Near

NW 125th Terrace,

Sunrise

,

FL

33323
Brenden H.
Created a new website with Zoho Integrations to collect and manage Zoho Subscriptions and Business Directory.
Near

Park Plaza,

Boston

,

MA

02116
Brenden H.
Website design and development.
Near

Amelia Island Ln,

Davie

,

FL

33328
Nathanael G.
Demoed Zoho Recruit and functionalities.
Nathanael G.
Helped Ivy import excel sheet into Zoho CRM Consulted on how to use Zoho Forms, Zoho Forms, and Zoho One
Brenden H.
Assisting in marketing efforts, creating a marketing calendar, and implementing the marketing strategy and content development for email, social, and paid ads. Assisting in website re-design.
Near

13th Ave,

Prospect Park

,

PA

19076
Susan S.
Web Site Re-Design with Zoho integrations using Zoho CRM, Zoho Subscriptions, and Zoho Forms.
Near

Park Plaza,

Boston

,

MA

02116
Nathanael G.
Demoed Zoho Marketing Automation and Zoho CRM. Offered consulting on best practices for Marketing and Zoho regarding Lead Generation and Email Marketing
Nathanael G.
Demoed the Zoho CRM platform and features (workflows, click to call, blueprints etc.) explained the Zoho One Package, and answered all questions pertaining to Zoho and Wordpress Site
Nathanael G.
Trained user on how to use Zoho CRM and Zoho Campaigns.
Nathanael G.
Zoho CRM Implementation and Customization.
Near

W 36th St,

Chicago

,

IL

60632
Brenden H.
Updated WordPress website plugins, security updates. Also made new updates to website as requested.
Near

N Dixie Hwy,

Pompano Beach

,

FL

33060
Nathanael G.
Walked Sophia through what Zoho is, and how to use it for their company. Helped them set up their Zoho One Trial and adding the user licences.
Nathanael G.
Trained user in Zoho CRM
Near

Main St,

Huntington Beach

,

CA

92648
Nathanael G.
Transitioned internal software from Connectwise, Quickbooks, Quoteworks, to Zoho One which included: Zoho CRM, Zoho Projects, Zoho Desk, and Zoho Books. Migrated data to the cloud and implemented Zoho customization according the business requirement.
Near

SW 12th Ave,

Deerfield Beach

,

FL

33442