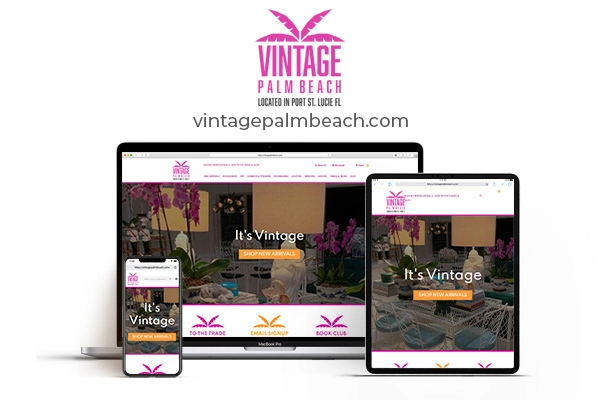 Industry:
Online Furniture Store
,
Ecommerce
Vintage Palm Beach solely sells vintage furniture online across the US and the abroad. They needed an all one Ecommerce solutions that handled the front end of the business (online payments, correspondents), as well as the daily running of the business (ie finances, reports correspondents) etc. The branding and feel of this site was very important to the client so we worked with them to create their vision for this site, in Shopify.
Ecommerce
Newsletter Signup
Custom Theme Coding
Multiple Custom Forms
Custom Product Collections
Custom Badge Creation
Custom Shipping Solution

Ready to build your website?