How to Use Zoho Cliq to Improve Team Communication and Management?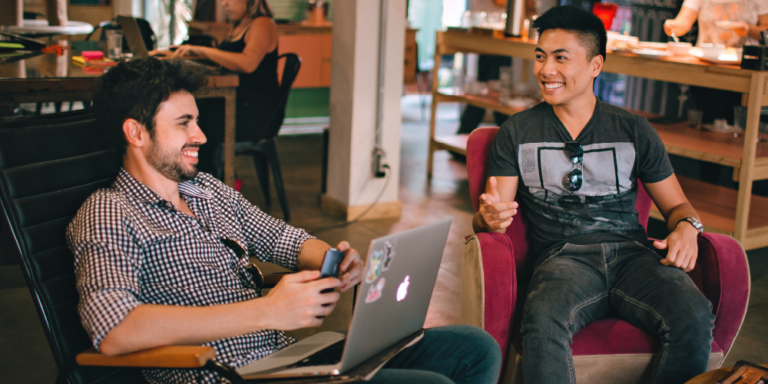 Communication is the key to every business success. According to Pumble, communication and team collaboration increase productivity by around 20 to 25%. The popularity of remote work has increased the use of social collaboration tools like Cliq, Slack, Zoom, Google Hangouts, and more to streamline their communication and improve their productivity. Zoho Cliq does an amazing job in helping you and your team members collaborate, share ideas, get in group discussion, and solve complex issues.
Before starting on how to use Cliq, we will introduce you to the amazing collaboration platform.
What is Zoho Cliq? 
Zoho Cliq is a team collaboration tool that helps you improve your team communication via audio, video and text, and improves business productivity. You can purchase the Cliq subscription separately or purchase the whole Zoho CRM solution to enjoy the service.
Let's get started on how to use Zoho Cliq to streamline communication and improve team management.
1. Converse with your Team Member via Text, Audio, and Video
  Zoho Cliq offers you an amazing space to communicate with team members via text, audio, or video. On top of that, you can share pictures, files, gifs, and polls with your team members to share your ideas and views.
Thanks to the latest update, you can easily record your calls and videos instantly with just a simple click. Additionally, you can create groups and channels to share your ideas with the concerned department without any hassle.
2. Bigger Room for Audio Conference 
Cliq stands out when it comes to audio conferences. Another popular communication platform Slack supports can hold up to 15 people in a single channel whereas Cliq can hold up to 1000 participants in a single audio call and start a conversation.
Moreover, you can invite guests outside of your organization by sending them a quick invite link.
3. Top of the World Integration
You can integrate with multiple Zoho software to smoothen your workflow process. Zoho Cliq integrates with Zoho people to apply for leaves, Zoho Calendar to schedule and view your calendar, Zoho Projects to manage all your projects, and Zoho Notebook to read and create notes.  
Apart from Zoho's software, you can integrate with Mailchimp, Google Drive, Dropbox, Zendesk, Box, and more.
4. Bots is Intelligent than Ever 
Bots are the future of communication. From live chat to personalized communication, bots have taken the world by storm. Cliq bots allow you to simplify workflow and communication without you having to lift a finger. You can easily send invites, save files, assist you in conversation, and connect with your favorite tool.
Our favorite feature of the Zoho Cliq bot is the bot builder. You can easily create your own bot by writing just a couple of lines of code. Why satisfy on less when you can create a fully customized bot that can help you automate tasks and improve productivity.
5. Ease of Use and Access 
The Zoho Cliq is one of the easiest collaboration tools we have ever used. Even if you're not that good with technology, you can get the gist of the solution within a few minutes. The menus are stacked in the left corner with easy-to-understand icons.
You can access the collaboration software from multiple platforms like mobile, laptops, and tablets. On top of that, you can easily download Cliq from the Google Play Store and Apple Play Store.
Zoho Cliq is one of the best team communication and collaboration software we have ever used. The software allows you to communicate with your team members, share ideas, and increase productivity.
If you're planning to use Zoho Cliq or other software from Zoho, look no further than Planned Growth. Get in touch with us via our Online Form or call us at 800-625-4769 or you can schedule a free demo with us.