Top Digital Marketing Trends to Consider in 2019
As technology grows and evolves, new and exciting ways to market emerge every year. In order to keep up with the times you should always be on the lookout for the latest Digital Marketing Trends.
Want to know what to expect in 2019? We've made a list of what we think you should be considering when marketing your business.
Social media is still the best way to connect:
Social media is still one of the best ways to market your brand. Connecting to your customers on various platforms allows you to reach a larger market and control your branding.
But, in order for your social media strategies to be effective, make sure you are targeting your audience on the right platforms. For example, if you are targeting an older audience, you will have better results on Facebook rather than Twitter.
Marketing like an influencer:
Speaking of social media, the number of influencers are still rising and affecting how products are sold and show no signs of slowing down.
Now we know you are a business and are not considered an "influencer," but what should you take away from this? BE MORE PERSONABLE! Influencers are successful because they are real, transparent, and people can relate to them. So next time you want to launch a campaign on social media, make it a goal to connect with your audience like an influencer would and watch your fan base grow!
TIP: To marketing your business like an influencer, practice attraction marketing.
You still need to be serious about your SEO (Search Engine Optimization):
SEO is still a great way to get customers to your brand, but in 2019 Local SEO is doing big things for small businesses.
In order to put yourself at the top of the rankings with Local SEO, make sure your city, state, county, etc, as well as your regular keywords are in place. For even better results, add the surrounding areas and you may just find that even more customers are finding you through their Google search.
Video ads are engaging:
When we said "social media is still king," it is mostly in part to videos! With the success of YouTube, and especially after Facebook launched their Live Video feature, video is one of the most effective ways to engage your customers and increase your brand's reach.
But combine video with an ad? Well… that is just a recipe for a successful campaign. For best results make sure your ad is targeting the right demographic and your video is attention grabbing.
Content is still king:
Content that can teach customers about your brand or just well-made engaging content writing can do a lot for customer reach. It keeps your website relevant, up to date, and will also help new customers find you.
This can be in the form of blogs that show up in search engines when a customer searches for a question, but in order to be found make sure you have relevant keywords sprinkled throughout your content.
Personalized email marketing:
Email marketing is still a great way to engage with your customer base, but the recent trend is emails that are more personalized and made with your target audience in mind. This could be anything from offering something that you know your target audience would love, or just simply putting their name in the subject line.
Another great way to get really personable with email marketing is to touch base with the on Holidays and make them feel special by sending them an email on their BIRTHDAY!
Need help making your email marketing campaigns personalized? We can help with that. Contact Us today!
Now that you have a basic grasp of what to expect in 2019, you can now plan your marketing strategies with greater success. By knowing your audience and targeting them through the trends we listed above, your business can stay ahead of the curve.
If you have any questions or would like some help implementing any of these marketing trends, give us a call or Contact Us today for a free, customized estimate of what we can do to help your company grow in 2019.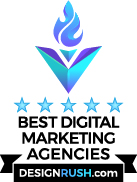 We are recognized as a top Florida Digital Marketing Company on DesignRush.